No results were found for the filter!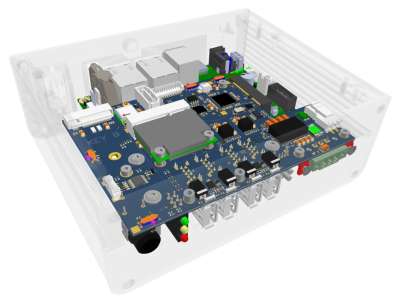 Customized Embedded Computing Solutions
Umsetzung Ihrer Produktidee vom Konzept bis zur Serienlieferung .Die MCTX Mobile & Embedded Computers GmbH konzentriert sich auf die Integration von Embedded Computing Hardware in kundenspezifische Systemlösungen, wobei wir eng mit in diesem Technologiesegment führenden Herstellern zusammenarbeiten. Unser Portfolio erstreckt sich hierbei von der Technologieberatung, über die...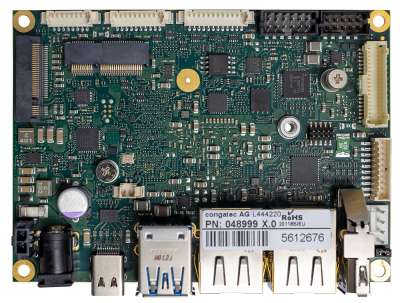 conga-PA7/i-x6425RE-8G eMMC64
conga-PA7/i-x6425RE-8G-eMMC64 - Pico-ITX SBC von congatec mit CPU-Variante Intel Atom x6425RE - Artikelnummer: 048910 - Hersteller-Beschreibung: Pico-ITX board with Intel® Atom® x6425RE quad core processor with 1.9GHz core frequency, 1.5MB cache, 8GB 4267MT/s LPDDR4x onboard memory and 64GB eMMC onboard flash. Industrial grade temperature range from -40°C to 85°C. Technische...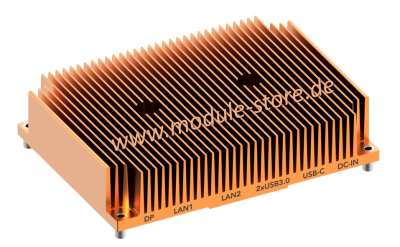 conga-PA7 Cooling Solutions
Heatspreader und Kuehlloesungen fuer congatec conga-PA7 CPU-Boards. Der zu verwendende Heatspreader- / Cooling Solution-Typ muss zum jeweiligen CPU-board passen. Die verfuegbaren Varianten und die Montageanleitungen finden Sie im Benutzerhandbuch des jeweiligen CPU-Boards.